Pat McDonagh, a Galway entrepreneur, said up to 10% of small businesses could fail due to the current energy crisis.
The founder and owner of Supermacs told RTÉ's This Week that massive increases in electricity bills will make many businesses unsustainable within a short period of time. He said some companies should get government support.
Mr McDonagh also called on the government to reopen the recently decommissioned Dearbreen wind farm in Co Galway as well as peat-fired power plants in Shannonbridge and Lansboro, Co Longford.
"Taoiseach said we're at war," he said, adding that reopening those plants would boost energy supplies in the short term.
Businesses across the country are facing electricity bills double or in some cases triple what they were last year.
said Andy Cavan, owner of Bunwyn Bakery in Ballinsloe, which supplies bread and cake to shops across Connaught and into Leinster.
Bunowen Bakery has been on a growth path but like many small businesses now face a tough decision about raising the prices of their products.
We need your consent to download this rte-player contentWe use rte-player to manage additional content that can set cookies on your device and collect data about your activity. Please review their details and accept them to upload content.Preferences management
"We have actually increased prices this year to try to combat the increase in raw materials and utilities and we are actually looking at another one now. You always have a fear that you might be out of the market," said Mr. Kavan.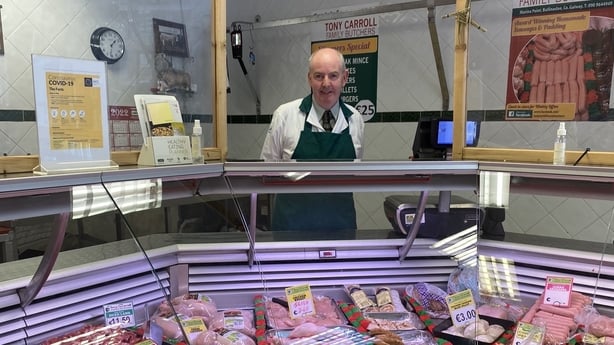 Tony Carroll's family butcher in Ballinasloe raises their own stock, and they've faced multiple price hikes including animal feed.
"In the past three months, everything has gotten out of hand in terms of price," he said.
"With our suppliers everything goes up twenty, thirty or forty percent. Now on top of that we have the ESB bills that doubled."
Tony Carroll is also concerned about reports that this winter's energy scarcity could lead to blackouts for some businesses.
He said, "We'll have to get a generator. It's temperature controlled in this shop and in all the other butchers, so we'll all be in the same boat. Hopefully it doesn't get that far."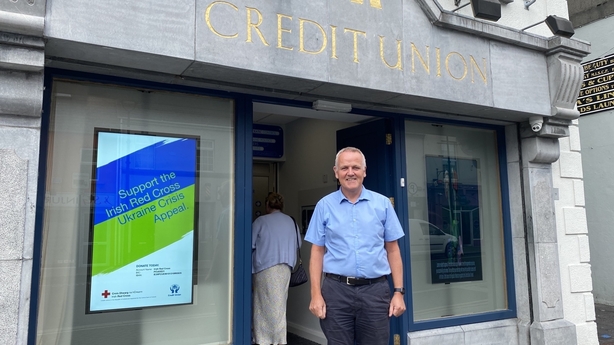 At Ballinasloe Credit Union, Shane McNeil, director of business development, says more people are asking about loans to pay energy bills.
"We are seeing an increase in the demand for finances for daily living expenses," McNeill said.
"People worry about how they're going to heat their homes, feed their families, or pay their mortgages."
McNeil said he sees more anxiety among clients with many concerned about Christmas costs in the wake of back-to-school costs.
"People can feel that they are not in control of their financial destiny," he said. He said customers are receiving tips to save money.
"We're going to go back to the stage now where we're telling people to stop indulging. We're going back to the '70s and '80s. That's where we are now."
McNeil, who worked in banking for thirty years before joining Ballinasloe Credit Union, believes that the government can do a number of things to help people.
"The first thing the government should do is look at welfare payments and make sure that the most vulnerable out there are taken care of first, those who have a stable income."
He said the government could look again at hybrid work, so there are fewer long commutes and less money spent on gasoline.
McNeil said the government should announce a moratorium on energy companies to prevent them from firing customers for unpaid bills or arrears.
"We don't want people without light in their homes this winter," he added.