"I've never seen anyone like that."
This is how David Briody, director of Briody Beds, sums up the current situation he and thousands of other businesses across the country are facing right now.
Headquartered in Oldcastle on Co Meath, the company manufactures a range of beds and bedroom furniture across four factories in the area, which are sold locally and exported to Portugal.
To do this, a lot of specialized machines that consume a lot of energy and also depend on transportation are operated to transport raw materials and finished products.
It has been in business for almost 50 years and like most companies of that era it has seen a lot of change and challenges, but nothing like this.
"We're really being hit from every angle," David Briody said, referring to rising cost increases in many areas, most of which are driven by rising energy.
"Our energy bills have more than doubled in the past four to five months, probably."
The company, which employs more than 100 people, was in a power contract at a reasonable price.
But when it expired, it was difficult to find another supplier willing to fix the tariff, such as fluctuations in the market.
Eventually, the company found a contract that gave it a one-year contract, but the provider could break it if the cost of wholesale energy rose.
It has also been hit by persistent and steep increases in the costs of inputs and other raw materials.
Like most companies, Briody Beds has had to pass on some of that burden to customers in recent months.
"You can only absorb so much," David Briody said.
"We put price increases on our products, but you get to a point… where you're going to get too expensive and you won't sell anything. So it's a balancing act.
"I don't really know what they can do with the budget. Giving one-time payments and things like that, it's just putting a utility on this thing, you know. It's not going to help going forward."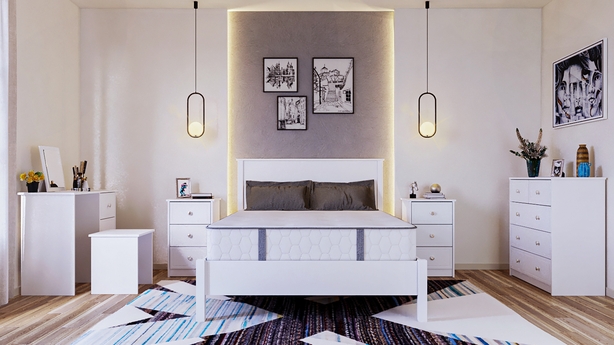 This is just the story of one company, but it is one that is being repeated in companies across the length and breadth of the country.
No wonder then that when the EO, Ibec, Launched the pre-budget submission last Mondaywarned that energy costs are now a major threat to the viability of many businesses in Ireland.
She said some members will see energy bills this year four or five times higher than they were 12 months ago.
wide effect
The result is an energy affordability crisis for business, which could reach a much wider scale than the pandemic.
This is because there is no company in the country that does not depend on energy in some way or form.
From small and medium-sized businesses that don't have deep pockets, to large energy users who run high-volume profit-margin operations, the impact will be far-reaching.
In addition, there is a question of how long this will last, with some experts predicting that high energy costs are now there to stay over the medium to long term.
"Companies were shocked," said Shane Connelly, head of policy at Chambers Ireland.
"It's very difficult for companies to predict what the costs will be as these things increase."
Locking in discounted unit prices is next to impossible at the moment, so companies have to look for other energy-saving options.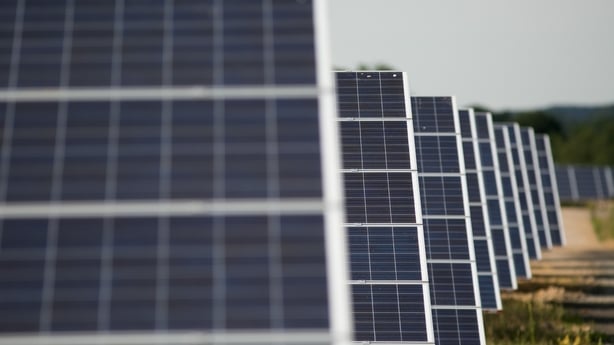 Chambers Ireland has called on members to conduct energy audits through the Sustainable Energy Ireland Authority to see where they can reduce costs in the short term and increase energy efficiency in the long term.
"This can lead to significant reductions, often 10-20% in energy used," Connelly said. "This is probably the best way to save money at the moment."
Others, he said, are looking at options to make themselves more energy self-sufficient, something David Briody is currently doing.
"The companies right now that you really feel are the ones that have relatively small profit margins."
He is about to place solar PV panels at one of the company's manufacturing sites, which he estimates will reduce energy costs by 55-70% when operational.
However, he is critical of the lack of support from the state, as grant assistance is only available for solar PV when it is installed along with other efficiency measures.
David is also frustrated about not being able to feed the excess power back to the grid in exchange for credit on days when his plants aren't running.
"We work five days a week, so this system when it's ready to run on a boring November day generates anything from 15 to 25 kWh – and that energy isn't going anywhere," he said, referring to Saturdays and Sundays. .
Shane Connelly said other companies are looking to bring on-site generation and storage so they can produce and store energy when it's cheaper and use it when it's more expensive, as well as mitigate potential disruptions in supply.
Some sectors feel it more than others
While everyone is affected, the severity of this impact varies from sector to sector.
"The companies right now that you really feel are the ones that have relatively small margins, so in areas like hospitality that have really struggled over the last two years, struggling to find employees in a lot of situations, they are looking at a situation where prices are," Shane Connelly said. Peak energy, and dinnertime prices, are going to go up exponentially."
"And these are the things that can really make those institutions that are on the brink of viability really need to be reconsidered."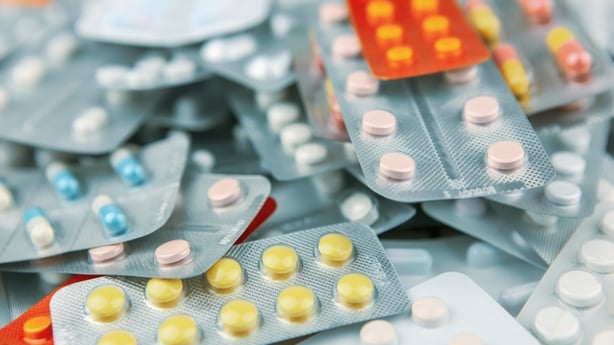 He added that the pharmaceutical and medical technology sectors are very concerned as their operations are running 24/7.
Therefore, the energy regulator's proposal to impose tariffs to force a reduction in energy use by major users at peak times is a matter of concern.
Those in the restructuring sector say that while they see an increase in inquiries about their services, they have not yet seen as many companies with energy problems, as has already happened in the UK.
Instead, the energy exacerbates problems that were already there.
"There are a number of challenges that companies face, particularly in the SME sector," said Declan Tait, managing director of Kroll in Ireland.
These include interest rate increases, reductions in discretionary spending among consumers, and increased energy prices, and early next year companies will have to start paying stored debt into revenue.
"I just think there are a number of challenges that exist and when you add them all, it becomes very difficult for a number of companies," said Mr. Taite.
"I think the retail and hospitality businesses are likely to suffer the most on the back of lower discretionary spending."
The new "light test" process, known as SCARP, is likely to be used increasingly over the coming months, as companies attempt to restructure in the face of existential challenges.
"My sense is that we will see an increase in official bankruptcies before the end of the year and certainly go into the first quarter next year," Declan Tate added.
Everyone agrees, therefore, that the help is needed from the government, and it is needed quickly.
It should focus on those companies that need it most and be given in simple ways for business.
Otherwise, there is a high risk for many, that the lights will go out.