Many athletes find it difficult to come to terms with the end of their time as elite players.
But former Dublin footballer Willy McMahon had little qualms about ending his 15-year inter-county career this past Christmas. Not now anyway.
As a business owner, new dad (to a seven-month-old Lennon), bohemian club performance coach and budding analyst, he seems to have never had time to talk about it.
"I've spoken to a couple of players over the past two weeks about it, and a number of them have said publicly that they've struggled a bit," he told RTÉ Sport.
"I was trying to understand what they were struggling with because I don't think I was aware I was struggling with it. I was trying to think, 'What are you struggling with even if I'm struggling with that then I know I'm struggling?'"
"So I don't know if I'm aware of the difficulties that come with it but I know what really helped me transition was doing my analytical work [he will appear on RTÉ 2's Dublin SFC coverage this Saturday and also has an Irish Independent column].
"It's really helped me keep the stories alive. It's like giving advice in so many ways because you talk about your career and the stories inside of you and when you talk about it it's no different when you have a mind-set of a health issue and you talk about it, any trauma you have and you talk about it."
"Doing things around the column and the podcast has helped me tremendously with the transition. I think if I hadn't done that I would have shut down a lot of things and it would have hit me in the end I suppose."
What exactly is he doing with Bohs, the Irish Premier League club based in Visborough? He can tell you but then…
"A performance coach is like a CIA agent," he jokes. "You try to make sure that the information you collect is protected because it is not yours.
"I can't really say what I'm doing with the players, but what I'm ultimately trying to do is help the management team get the best out of the players that are there. The management team that is there at the moment is on a temporary basis.
"We had a three-year plan at the start of last season, but in the world of football those plans don't always go smoothly because of the way the league and club structures are.
"We didn't win titles last year but we were close to it. We were one kick away from winning the FA Cup, at least another kick from overtime and Pino finishes in Greece [against PAOK in the Europa Conference League]. We made history to reach the third round."
The rapid change of players in the local football league – most of them on one-season contracts – was interesting compared to his background in the GAA.
Pooh seems to have waned this year and recently We parted company with manager Keith Long. But they lost big talents like Andy Lyons, Dawson Defoe and Georgie Kelly either before or during the campaign.
Player contracts are not long and because of that you rebuild each season with a different set
"I think the club is going through a great transition," McMahon says. "When Keith Long started with the Bohemians, the club was in debt and budgets were very low.
"Keith has brought them to a level where we thought we needed to compete for titles and get into Europe every year. The difficulty with that is that the players' contracts weren't long and because of that you rebuild every season with a different set of players turnover means restarting again.
"The work I was going to do last year has changed so much this year because you've had new players coming in. I think it was eight new players. In the transfer window we had eight more players and maybe two come out. You basically work with three different teams."
He points to Tyrone's disappointing defense of the SFC this year as an example of how disruptive such a drastic change of play can be.
"If you can imagine going into the inter-district locker room and saying 'I'm going to take eight players out of this team,' that's very difficult.
"Maybe you can look at Tyrone this year, the amount of players they lost and how hard it was to reach the standards they were at the year before."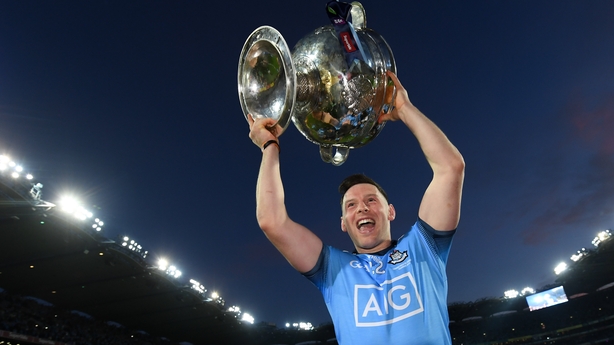 McMahon revealed last month that he had received an unwelcome approach to running an unnamed inter-county team, which he rejected. This was not the last.
"I got another boycott of me asking if I would be involved in coaching, performance coaching, on the field coaching," he says.
"I was flattered at the opportunity, and I'll eventually get into that space, but I can't see it right now. Especially with the little kid."
A few raised eyebrows last week when former Armagh star and established analyst Oisín McConville chose to make his first foray into inter-county management with Wicklow, a county that last fought in the Leinster Final in the 19th century.
Was McMahon surprised?
"Not necessarily. I've heard Oisin speak before when I've been at events with him. He has something, apart from his footballing knowledge, which we all know he has, you'll listen to.
"Just because of how honest he is as a person, the ordeals he's been through. For me, a team like Wicklow, if there's someone who can get the best of that group is him.
"They will see what he has done as a footballer but they will also see what he has done in his life and they will say 'We have gone through hardships and we will go through them. Every team does it. "
"Can you get to the point where you get the best results in the group? That's ultimately what you have to do as a manager and management team; I think he's going to do that and he's going to do really well."
"The diversity in GAA management is getting wider. If you look at the age profile of some of the directors… Mayo [Kevin McStay]And the [Martin] McHugh tends to Donegal, [Colm] O'Rourke. You have a lot of experience going to these changing rooms.
"Who knows how the game will go in the next two years? If you look at the world of football, you will find it [management] It got a little smaller.
"I'm fascinated by their diversity and the way councils think in relation to what they see in other counties."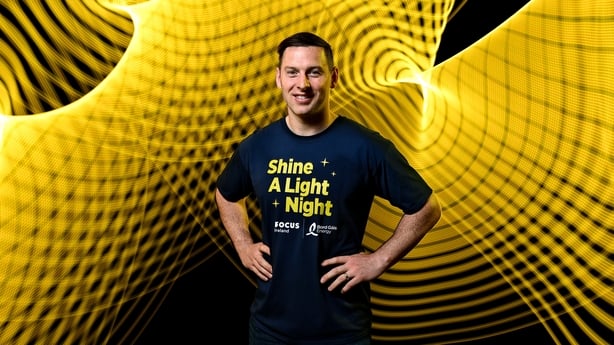 McMahon speaks as part of Focus Ireland's'luminous night shineSponsored Sleeping Out, which aims to raise 1.5 million euros to help combat family homelessness.
It's a topic that Philly says is "too close to home for me," after seeing his late brother John become homeless while battling a heroin addiction.
"Every time I walk down the street and see a homeless person, it excites me a little bit. My brother was homeless at some point when he was struggling with his addiction.
"We were going to do things with Dublin over the years, going and feeding the homeless, stuff like that. Nobody would have seen it on social media because we did it for the right reasons: to connect, to conserve the earth and to give a little energy to people who are struggling.
"I know there are a lot of people in emergency housing, which is horrible, but there are a lot of people on the streets who have been let down by society in many ways.
"Obviously some of them made different choices that led them there, but there are certainly a lot of people you might see struggling with their mental health and addiction on the streets and that shouldn't be the case.
"They need to be supported and housed to give them every opportunity to return to society and be a truly valuable person."
Listen to RTÉ GAA Podcast on Apple PodcastAnd the SoundcloudAnd the spotifyAnd the Or wherever you get your audio files.
We need your consent to download this rte-player contentWe use the RTE operator to manage additional content that can set cookies on your device and collect data about your activity. Please review their details and accept them to upload content.Manage Preferences