"I did interviews in my time for promotion in the army and this interview was right there."
After passing the rigorous job interview for the role of Mayo's manager, there's no reason to rest for Kevin McStay as he begins the process of mobilizing and preparing for combat at the start of his career. Four years in charge of his country.
"The few weeks since then have been very busy with huge workloads," the former All Star told RTÉ GAA podcast For the settlement process since the shift from Sunday game He once again looted a bainisteoir costume to satisfy a unique "temptation" to run his own province at a high level.
"But he was very nice. I've been to Mayo a lot. I've attended matches, met a lot of people as well and it was really fun. The nice thing about the early appointment, he had the guts 4-5 months to plan before throwing the first ball at the end of January, so We should be able to get a very good start to the new season."
The role of Mayo's manager is seen as a position McStay has long desired, and while he acknowledges how emotional it is to have the honor of taking on it, he says it's much more than a simple personal goal.
"There was a feeling that I've been chasing this job my whole life or something and that there was something personal about it or a fund that I wanted to tag that really isn't," the former Roscommon chief said.
We need your consent to download this rte-player contentWe use the RTE operator to manage additional content that can set cookies on your device and collect data about your activity. Please review their details and accept them to upload content.Manage Preferences
"I didn't want this for Kevin McStay. I felt I had something to give Mayo because of my experimental life, if you liked it, and the things I've been through—good, bad, indifferent, high, low and all of that—must To have this belief that you can contribute and make a contribution and I really felt like I was in a place where I had a lot of knowledge now, I had a lot of experience and I had the back team that I wanted.
"I told the CEO in the interview, if any of these guys had said no, I didn't have support. These boys are either with me or I'm not going."
This back team includes former Mayo manager Stephen Rushford as well as Damian Mulligan, Donny Buckley, and Liam McHale and was assembled "very quickly" after Former incumbent James Horan has confirmed his departureaccording to MacStay, who outlined the responsibilities that each individual would have.
Rochford is the assistant manager along with coaching contributions, and Buckley will be the head coach and pick, while Mulligan and McHale are also coaches and picks with additional responsibilities for club contact and the Mayo Under-20s respectively.
"I think it's 169 championship games we've trained between us," McStay said, adding that the plan is to be "cooperative" rather than "directive" with specific coaching disciplines assigned.
"I know they will bring that experience to the training ground at MacHale Park when we get dirty."
The next few weeks will be about bedding in the playing philosophy and the new manager is adamant that this will be very clear by next January, albeit not "one size fits all".
Of the balance between pragmatism and attack, he said: "The method that we will adopt is the method that brings us gains."
"Winning trophies is based on strong defence. That would definitely be something I fully accept and I will insist on.
"So there's a balance and that's the balance we have to strike but that's what the next few weeks are about and our meetings are going to be about. The five of us will have time on the air and we'll knock on the tables and discuss and try to decide who are the three or four who best fit this role." Better" if that's the way we're going and "Do we players fit in with the philosophy we're developing?"
McStay added that players will have a say in that direction, and said he expects all major players, including veterans, to be available for selection.
"They have done an incredible service to Mayo and I very much hope that they will continue to serve Mayo during my time," he said.
An additional challenge for players, management and beyond will be getting into an unknown game: a new tournament format with the All Ireland Robin League system of four groups of four, comprising the eight regional finalists as well as the top eight teams in the league who did not qualify via the county road.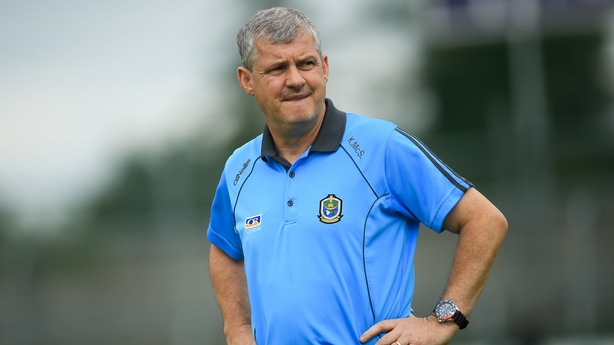 "None of us have experienced the season ahead. It's a paradigm shift. It's a fresh look," said McStay, who is of the view that teams should have smoother shareholders than the broader team has ever had.
"What we were doing in our planning was we were trying to break it down into four blocks. The Pre-Season/Local League, the National League, the Connacht Championship, the All-Ireland Series. It's a 20-game season if you want to get to (the final).
"We felt that you can't win the Connacht championship in your pre-season but you could lose it in your pre-season. So preparing for the season is crucial. It's 20 games in 28 weeks, something like that, and now you see why pre-season is so important, This is definitely something we will take home."
And on his way into the other unknown of a future that has yet to be written, his message is, "I think everyone should sit down and come for a spin. It's going to be fun."
In fact, the need for an honest belief that the self is the key to crossing the line, a vital part of the job, he says, and likening management to "illness or insanity."
"The hope is that we might be able to save this little component."
Listen to RTÉ GAA Podcast on Apple PodcastAnd the SoundcloudAnd the spotifyAnd the Or wherever you get your podcasts.