In the latest version of 'My life in LiverpoolLiverpool fan Match day vlogger Courtney Neri shares her unique way of supporting the Reds and introducing the club to the world.
I started supporting Liverpool because…
I grew up in a family where everyone was red. My dad worked at Anfield and my grandfather used the old boy's pen at The Kop when he was a kid.
Growing up, my mum and I moved from Liverpool, but that cemented my love for the club and the city.
It was my first game…
Something I don't remember! I was a little girl when I started going stranger FA cup Youth game or matches at Anfield.
The first match I remember was Southampton at home in Premier League In the 2012/13 season we won 1-0 thanks to Daniel Agger's goal!
My favorite season to support the Reds has been…
I've been supporting the club since I was born, but the season I started going into the game as often as possible was in 2012/13.
But if we're talking about my favorite season, it's probably 2018/19.
Winning the European Cup for the sixth time and getting closer to the league, it looked like the start of an amazing new Liverpool team.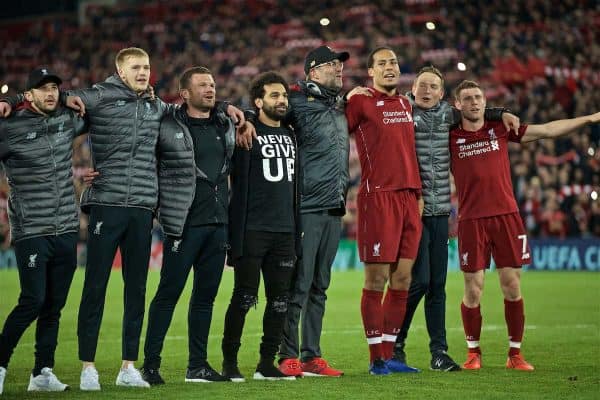 It had emotional reasons for me too, I lost my grandmother in January 2019, so seeing me you won't walk alone sung by the players in front of the cup after the Barcelona match hit me hard.
It's where my grandfather would be when he was a kid and then he saw me start going, then we always talked before or after the game about the game and the team.
We are the winners Champions League It felt like a final gift from him, maybe he didn't see them win it but he saw the team that won it for us which he had a great feeling for.
Also, who could forget Origi's famous moments that season?! last minute against Everton To the "corner was quickly taken", the winner in Madrid! It's the season that I definitely have the best memories of.
Nowadays, I'm following the club…
Wherever I am and whenever I can, if I can get a ticket and afford the travel, you will see me there!
Liverpool is a unique club because…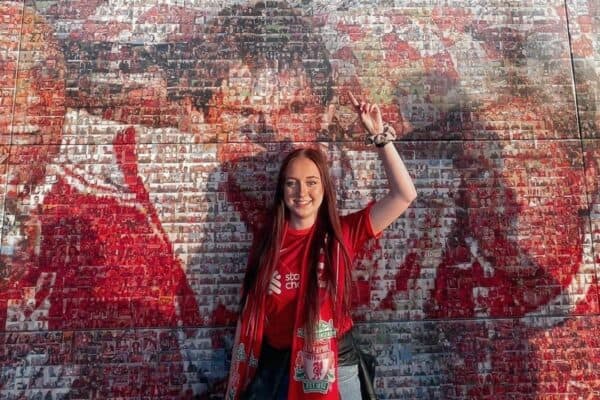 No matter where you go, you will always find more fans! Or just Liverpool! Or players' names are shouted out at random if you have the highest LFC.
I always love making new match mates, at home and out, and just from chatting about the Reds.
My best story about the Reds is…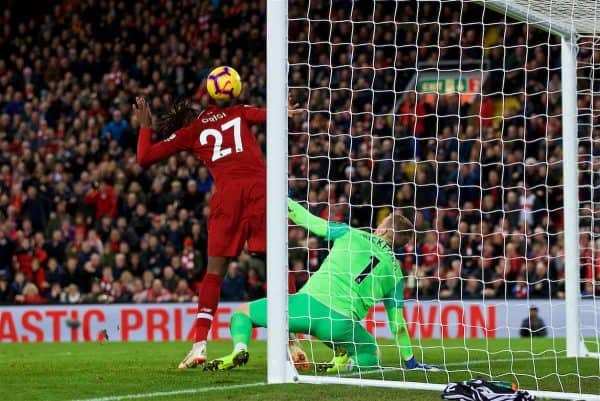 Being on the mug with my dad for the biggest derby goal ever! It's rare for Dad and I to get together, let alone one of the biggest matches of the season.
But let's go back to December 2, 2018. It's the 96th minute, Pickford saves the ball and Divock Origi Headed into the back of the network!
I will never forget seeing people slowly walking out while still watching, waiting for the final whistle and when Divock scored, they only hugged those who were near them and some fell down the stairs or over the benches.
My dad took me to a celebration and somehow I ended up with a pretty bad bruise on my leg from the festivities, and to this day I still don't know how I got it!
I met once…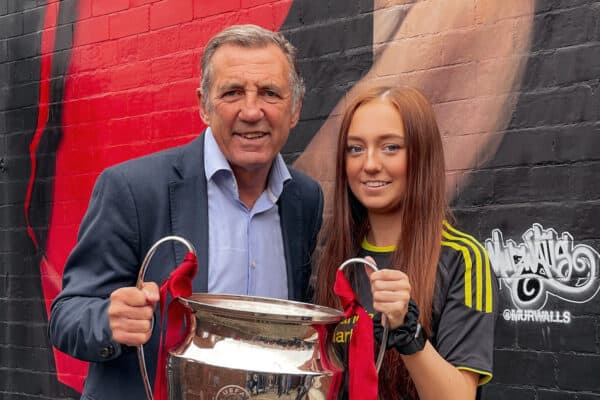 Alan Kennedy! Probably the favorite player you've met. He loves to talk and tell stories about his time playing for the club.
If you get the chance to meet him, you can guarantee that you'll leave in 10 minutes with a new story about the club from him.
What inspired your YouTube channel and what are your aspirations/hopes for the channel…
Back in the Covid lockdown I was in Durham with my mum, father-in-law and little brother, during this time I was really missing out on football and the city.
When I finally came back after the first shutdown, I knew I wasn't going to be the only one.
It originally started with Instagram live on walks around Anfield or after the match to talk about it.
Then, when fans finally came back to the stadiums last year, I decided to start adding match day vlogs to my channel, one to provide a match day experience to fans around the world but also to get memories to look back on.
I hope through the channel I can continue to offer these match day experiences to people who can't go, but also show what you can do if you don't have a ticket with all the bars around the floor.
I also like to bring more of myself and show off other interests I share with people on social media. Like trips to places I love like Orlando, or places that are new to me.
And while I'm in new places, I plan to find and visit fan clubs there!
If I could dine with three people from Liverpool's past or present, I would choose…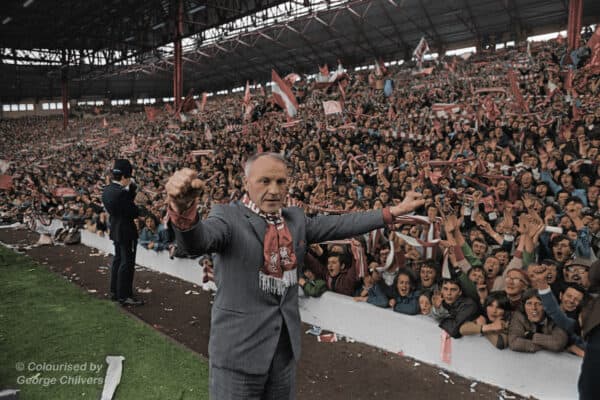 Bill Shankly – My grandfather would always go back to Shankly's days whenever I talked to him before and after the games. He was explaining how Shankly was the best manager. So I would like to sit down with him and talk to him about how we can turn Liverpool into the club we know and love today.
Jürgen Klopp – The director who brought back the good days like Shankly. Klopp is right there with him and I would like to see them both have a good chin.
I couldn't even imagine what it would be like with these two. Also, I'd probably cry about Klopp (which Reed wouldn't pursue after what he did here?) who I imagine would make one of his hilarious remarks, followed by an infamous hug with Klopp. I think Klopp will make you laugh throughout the meal.
Steven Gerrard I think Gerrard for my generation is our hero and always will be. He is the King of our time Kenny.
I would love to hear his stories from the locker room, from Istanbul to the title race in 2014, all the way to the triple in 2001 where I can tell him about my dancing on the tables when I was two in the pub after finals!
---
*Thanks to Kourtney for sharing "Liverpool Life" here. You can find Kourtney on Twitter Tweet embed.